Hey parents! We are excited to offer two of our most popular special events back-to-back on Saturday, October 22! We will be offering
Tricking Club
followed by
Parents' Night Out
! Sign up on the
Events
tab on your AEMA app, or simply
click here to register
for events. Don't forget to sign up for this month's belt testing while you're at it!
(Open to 8+ years old with yellow belt or higher)
Come learn all about the sport of tricking which combines martial arts kicks with incredible jumps, spins, and acrobatic techniques! Students start from the very basic techniques and progress with each step building on what they've learned. All skills will be practice on mats with expert supervision. Students will earn colored wristbands as they master basic techniques and advance to more challenging ones!
Check out this video all about tricking, created by Sensei Jarrod's tricking instructor, Dan Perez!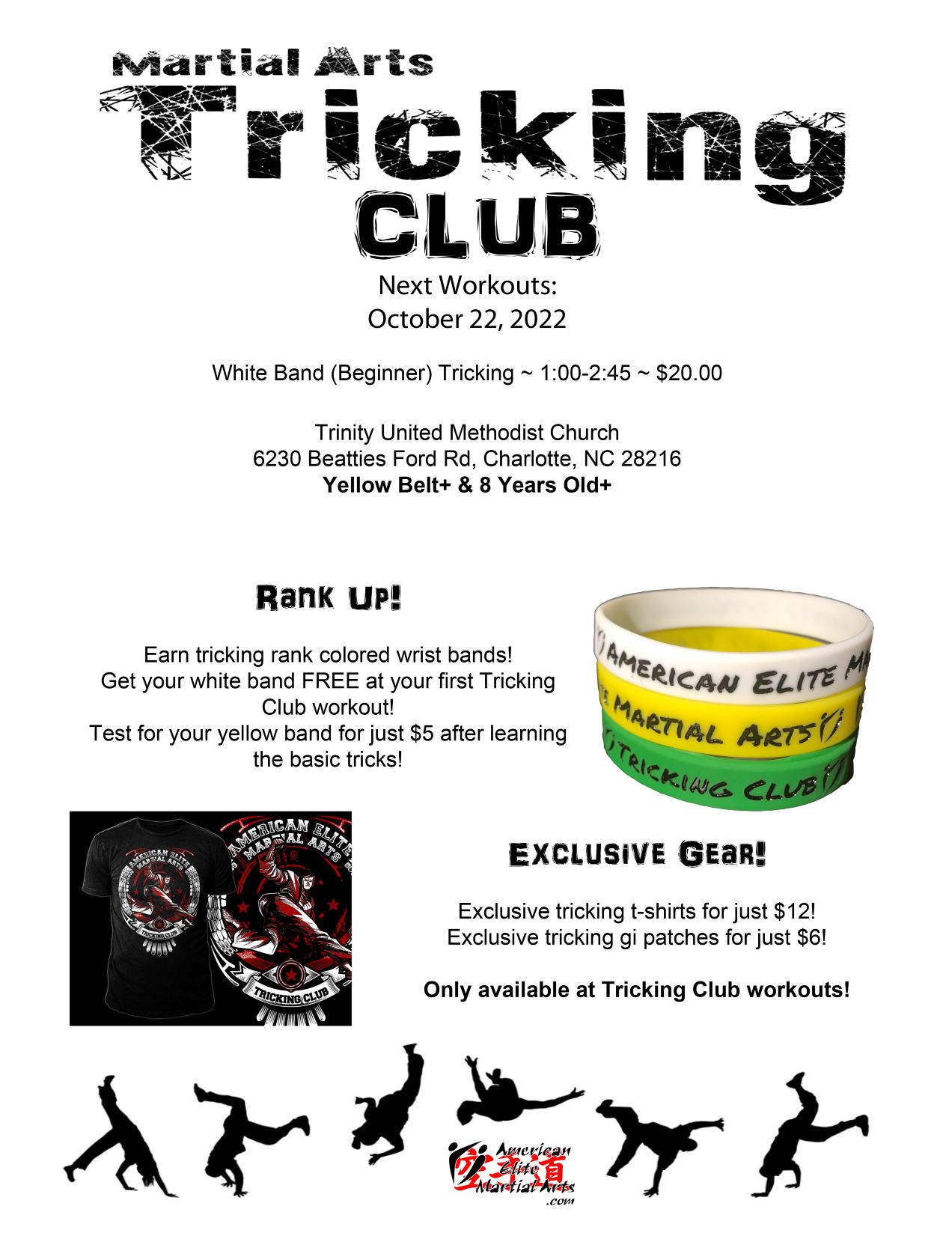 (Open to all ages and belt levels!)
Send the kids to us and enjoy a Saturday evening yourselves for less than the cost of a babysitter! We'll take the kids for five hours and they will have a blast with karate activities, games, a movie, a pizza party, and more! This one will be a pajama party, so wear your favorite pj's, no need for a uniform!